Welcome, Caroline Gill. I'm so excited to interview you and feature you on the BOD blog so that all of us can get to know you better. Thank you for joining us.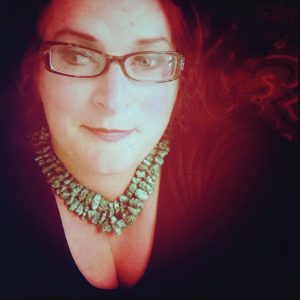 Really, I am so lucky to be a part of a group as loyal and strong as BOD. I want to thank you, Angie, for going out of your way to reschedule this interview three times as my editors realized I would have to cut the first 40 pages of the novel. There was a great deal of crying and rewrites as I tried to figure out how to follow their counsel. And my editing team was absolutely right. The book is better for the missing pages.
I always love hearing about authors' writing journeys. Can you tell us how becoming an author came about for you?
When I was in high school, I read everything, as much as I could. I was raised on National Geographic, seeing the wonders of the wide world. Mostly, I wrote for school or I wrote in my journal. It wasn't until my ten year HS reunion that it really hit me. My high school English teacher was there, asked me what I was doing, how many books I had published. When I said none, he got terribly upset. To see someone feel so passionately about something made me take a step back and wonder what I had misplaced. After all those years, he still had faith in my writing. So at first, I got out my keyboard and wrote for him.
I have so enjoyed reading Flying Away. Never have I read such a magical, fantastical dystopian story. Where did the idea come from?
I think writing a book is the same as drawing a picture, it begins with one stroke across a blank page. I had a dream of a little girl, staring out of a high window, perched almost like a sparrow up in a tree. Her big eyes staring intently down to the street corner, waiting for her father to come home. She was ferocious in her determination to be there when he came back home. And I could see, that within hours of her taking up that look out, the flies would ignore her intrusion as they danced on the windowsill.
I love Lani's physical/spiritual connection with flies, other winged insects, and nature in general. I'd really love to know, why choose flies to be Lani's helpers?
In fiction, I feel like magic is seen as this rare force, found in only the most special of objects, or to the most powerful characters, by birth or talent. Iolani waits. She listens and watches for her father with the stubbornness only a child can muster. And because of that, she sees the ordinary outside her window and there, on the windowsill. And because of her confidence and stillness, the flies see her. Magic for me is found in the ordinary. Anything can become magical if it is loved.
The cover art on and in Flying Away is so beautiful. Please share with us all about how you became an artist and what it means for you to be able to draw such beautiful images.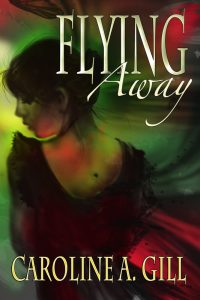 You are so kind. I have always drawn, with just as much skill as every other kid in my grade I think. I really pursued drawing in college, trying to show the beauty in every detail of a wrinkled face, or the feathers of an eagle's wing. I did not myself know what Lani looked like, until she bloomed into being under my hand. I started the drawing, but she formed herself. It means so much to me to be able to share the images in my imagination. I am constantly surprised by what emerges.
As a new indie author, what has your journey been like getting Flying Away ready for publication? Who helped you along the journey?
I wrote Flying Away as a Nanowrimo novel in November of 2014. After my chapter was accepted for Prep for Doom, I began working with Your Elemental Solutions to make the book shine. They, along with Cheer, helped over and over to refine my odd story. I had initially had time jumps and chaos, they managed to smooth that out. Myra Lang, Casey Bond, and Amy Bartelloni were incredibly helpful as well, reading and cheering me on, even when the list of things to do overwhelmed me.
From what I understand you are a woman who wears many different hats. Can you tell us all of the awesome responsibilities you're a part of? What's your day job when you're not writing or drawing?
I am at home right now, trying to make a dream come true of writing novels. I have also taught figure drawing and art classes at college. Most of my days are spent at the beck and call of my five children, who are all writing novels themselves. Their illustrations mark my walls. lol.
What has your experience been like being a part of BOD?

BOD is family. And the wonderful thing is, it keeps growing. We all rise to the occasion, supporting one another, cheering each other on. I think Rick Grimes would be proud.
What can you tell us about participating in creating Prep for Doom?
From the very beginning, the brainstorming was so exciting. And then the work on the disease details. It was so much fun seeing other people's minds spinning new ideas. We had a post where we claimed certain viewpoints. They all went pretty fast. I was slow to write and so many viewpoints had been taken, I realized I would have to tell a story outside the main world view. One of the stories shared with authors was the CDC interview with the reporter, outlining the symptoms and stages of the virus. The scientist stated adamantly that there had been no sign of this virus in Ghana. So of course, I had to have it start on the very edge of Ghana, because life is snarky like that. ER Arroyo was such a gracious and organized collaborator throughout the submission and revision process. I feel like ER's team spent so much time on that collection of stories. It is their work that makes the book flow.
Besides writing and drawing, do you have any other areas of artistic expertise you're involved in?
​
Honestly, there are so many fields I wish I knew. I cannot sing, not really, nor dance and I love music. Can't play any instruments at all. I can whistle, does that count? I really appreciate other's skills in fields related to mine: design, interior design, formatting, book covers, gardening, pottery, wood working. The list goes on as long as there are individuals trying to express their imaginations. I am only one small voice in a much bigger chorus.
What about your education? I've been told you have quite a few degrees. Can you tell us how that came to be?
I was always told a university education was the key to opening doors, the key to the good life. And in some ways, I am sure that is true. It's harder to see in the creative fields because so many people give up and take a job just to make a living. I paid my way through my last two years at UCLA and discovered employers weren't impressed with the fine arts bachelor degree. I attended NIU and received an MFA in printmaking and metalsmithing only to realize art is all opinion. So many people I went to school with were great artists but many were not great teachers. So I thought I would get a sister degree, a Masters in Art History which has allowed me to teach in several community colleges in California. At the end of it all, I realized art is individual. It really is. And the ability to teach is a gift. I am pleased to teach others some of the things I have learned.
Is there anything else you'd like to share with us?
I am very excited and grateful for the response so far to Flying Away. I try to tell the story that has not yet been spoken, the journey not yet taken. And yes, I believe in Happily Every Afters, I really do. I have the battle scars to prove it. I hope you will trust me enough to come Fly Away…
ABOUT CAROLINE
Caroline A. Gill went to school at UCLA and NIU. She married the love of her life. Facing the world with children made her aware of how vulnerable they are. Weaving tales of courage, she tries to find hope. Living near the great California Redwoods, she finds a sense of the finite and infinite touching. The creative world is like that, especially when authors feel inspired. ​