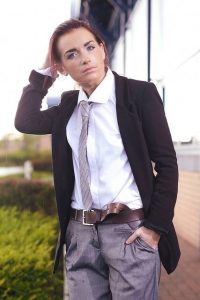 "A highly original and thought-provoking dystopian novel.
I don't think I've ever read anything like it!"
Luisa Plaja, Chicklish, the UK's Teen Fiction Site
Do you have any strange or habitual writing habits, such as listening to a certain type of music?
I prefer to write in a quiet environment actually, without music playing. I write straight to my laptop on the dining room table, surrounded by my kids' clutter.
What were you like as a child? Did you have a favorite toy or game, and was it gender specific? Did you have childhood experiences that you could draw from while writing XY?
Good question! I played with lots of different toys. I had Sindy dolls but I also had Action Men. Clothes-wise, I was quite a tomboy. I had very long hair but I refused to wear dresses; it was jeans all the way. When I was a child, toys weren't marketed in such gender specific ways as they are today. Now, when I walk into a toy shop with my children, I am horrified at the gender stereotyping, particularly all the pink princess things aimed at girls. I have two sons but I think I would find it quite a challenge to raise a girl in today's society.
What were the psychological and social challenges you faced as a writer in dealing with the controversy surrounding gender reassignment surgery?
I didn't really think about it in that way – I just wrote Jesse's story. Writing XY was no different to writing my other novels – I always start with a character in crisis and follow the journey until the story is told. I carried out a fair bit of research into intersex conditions and sex assignment/gender assignment for XY to help me understand some of the sensitivities involved. But ultimately the story is fiction and set in an alternative reality, where 91% of humans are born with indeterminate biological sex. It's a very different situation to real life, so I felt there was a certain amount of freedom.
I noticed from your bio that you once worked at a teen sexual health hotline. Did any real life experiences, work related or otherwise, influence the theme of gender identity in your book?
The intersex aspect didn't come from my experience on the teen sexual health helpline. But talking to teenagers every day for three years probably influenced my writing in terms of creating an authentic teen voice and understanding the issues that teens face. Jesse is like any other teenager, grappling with identity and self-esteem, trying to find herself.
Is there one subject you would never write about as an author? What is it?
I don't think any subject is off limits if it is handled in the right way. I don't shy away from controversial subject matter but I do try to handle it in a complex and sensitive way.
Is there any particular author or book that influenced you in any way either growing up or as an adult?
I have been influenced by a great many authors and books. In fact, I have probably been influenced in some way by just about every book that I read. As a teenager at school, there was a huge distinction between the books you had to read and the books you wanted to read. The first time the two coincided for me was To Kill a Mockingbird by Harper Lee, which we studied for our GCSE English Literature exam. I was right there with Scout and the whole character cast. It is such a thought provoking, engaging book – a real 'must read.' That was the first time a book I read at school touched me. Other than that, it was the Judy Blume books that were doing the rounds at our school. We thought Forever was so illicit!
If you could cast your characters in the Hollywood adaptation of your book, who would play your characters?
Ooh, it would have to be Cara Delevingne as Jesse. I know she's not a teenager but it wouldn't be like casting Sissy Spacek in Carrie, is it? Who would play Ork? Hmm, it's a tricky one. Maybe Jake T. Austin because he's very pretty. Then I would have some unknown actors, new faces breaking onto the Hollywood scene… If only, eh?
What are you working on now? What is your next project?
I am currently completing the sequel to XY.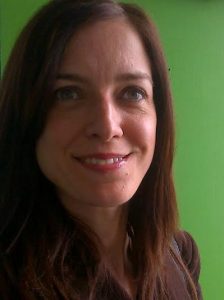 Shanta Everington is the author of seven books, including three young adult novels – Give Me a Sign, Boy Red and latest release XY (joint winner of the Red Telephone Books YA Novel Competition). She has had all sorts of jobs in the past, from baking vegan muffins and working as a private tutor to appearing as a guest agony aunt and running a teen sexual health helpline. With an MA in Creative Writing with distinction, Shanta currently teaches Creative Writing with The Open University. She lives in London, UK, with her husband and two children.
Shanta's Links: Website  |  Twitter  |  Facebook  |  Goodreads
Images included at the author's request. Image credits are as follows.
Boy in skirt  – photo credit: Pink Sherbet Photography https://www.flickr.com/photos/pinksherbet/
Girl in suit – photo credit https://www.flickr.com/photos/bigmikeyeah/