Welcome to the Crawl!
You made it! That means the zombie outbreak hasn't happened yet, but that shouldn't keep us from celebrating our favorite time of year, affectionately dubbed "Zombie Season" at Band of Dystopian. From the early days of BOD, zombies have been a huge staple in our discussion, book tastes, and general fandom. As such, regardless of our ever-changing group, we're committed to keeping the crawl around for its third consecutive year. Always a blast, always enlightening and exciting. We are certain you're going to see a lot of great z-content from our authors and bloggers this year. And of course, plenty of giveaways. We'll have your grand prize right here on BandofDystopian.com with more entry options being added daily. Make sure to come back to get those entries often.
Join the Party
We'll be posting links each time an author or blogger posts their stop on the crawl, and we'll also have flash giveaways galore on our Zombie Crawl 3 event page, dedicated exclusively to the 8-day event. Join up right here: https://www.facebook.com/events/1943815195845479/
Everything You Need to Know

Zombie Crawl 3
a blog party from Band of Dystopian Authors & Fans
October 24 – 31, 2016
How it works: Each day, the scheduled authors and bloggers will post awesome zombie-tastic content for your enjoyment along with a giveaway on their site/blog/page. You can hop around to all of the participating sites and enter as many giveaways as you like! The easiest way to make sure you don't miss a post is to join our Facebook event page, where we'll post links each time an author or blogger participates on their scheduled day. We'll also have several flash giveaways on the event page as well as a grand prize giveaway on BandofDystopian.com. And of course, you can use the schedule below to click through to each site. Make sure to leave comments and interact with the participating sites. Have fun, and thanks for joining the party!
The Schedule
OCTOBER 24 – Monday
Jeffrey Clare (publisher, group host)
Christina L. Rozelle (author)
OCTOBER 25 – Tuesday
Digital Dirty Girl Book Blog (blog)
Rissa Blakeley (author)
OCTOBER 26 – Wednesday
R.L. Blalock (author)
Bryan Way (author)
Post-Apocalyptic Playground (blog)
OCTOBER 27 – Thursday
Claire C. Riley (author)
M. Lauryl Lewis (author)
OCTOBER 28 – Friday
The Voluptuous Book Diva (18+ blog)
YA Book Divas (blog)
Grivante (author)
OCTOBER 29 – Saturday
Kate L. Mary (author)
Brea Behn (author)
OCTOBER 30 – Sunday
Cameo Renae (author)
J.W. Vohs (author)
OCTOBER 31 – Monday
Kelsey D. Garmendia (author)
Lindsey Winsemius (author)
Casey Hays (author)
Lee Ryder (author)
 – – –
To learn more about Band of Dystopian and/or to enter our Grand Prize Giveaway, visit BandofDystopian.com and don't forget to join the group on Facebook!
Grand Prize Giveaway
Pick-Your-Prize: 1st place winner will choose first, 2nd place next, then 3rd place gets what's left. Here's what's up for grabs:
OPTION 1: Solar & Hand-cranked Emergency Weather Radio, Device Charger, Flashlight, Survival Kit
[su_custom_gallery source="media: 30,31,32,33,34,35″ title="never"][su_custom_gallery source="media: 30,31,32,33,34,34,35″ link="image" title="never"] [/su_custom_gallery]
OPTION 2: Zombie journal and zombie head pen holder by Aria Michaels
[su_custom_gallery source="media: 66,67,68,69,70,71,72,73,65″ link="image" width="150″ height="150″ title="never"][su_custom_gallery source="media: 30,31,32,33,34,34,35″ link="image" title="never"] [/su_custom_gallery]
OPTION 3: One-Size LuLaRoe dark red zombie leggings from Cheer Papworth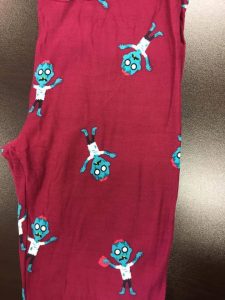 ---
Enter Now