Interview by Angie Taylor
​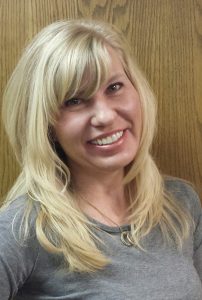 Welcome, Casey Hays, to BOD's author spotlight. It's so fun to get to interview and feature you again on BOD in light of the release of your last book in the Arrow's Flight series, Master. Thank you for joining us.
Hi Angie. Thank you so much for having me. I am honored to be here!
So, let's get right to it. How does it feel to have reached the end of the Arrow's Flight series?
Well, I have mixed feelings, actually. Part of me is kind of relieved that I survived the telling of this whole story! Part of me is already missing my characters. I've lived with Kate and Ian's story in my head and my heart for so long that it's going to be hard to move on from this. It's the end of an era. But at the same time, I'm excited to begin working with some new characters.
When did you know you wanted to write a Christian Dystopian book/series?
Funny thing, when I first started writing Breeder, this was NOT a Christian series and it was also not Dystopian. I was just planning to write a good Sci-Fi story. But over time, pieces started falling into place to turn it in to what it became. Honestly, after Breeder was published, I still didn't know that what I had written was called Dystopian…LOL. I had never heard of that genre. As far as the Christian elements, it didn't take me long to realize that God was pushing me in that direction, and I had to decide if I was going to ignore his prodding to share the Gospel in this series or be obedient. I have to say I struggled with that for a while. And then, I just let it happen naturally. I am very satisfied with the outcome.
When you started the series, did you know where Kate and Ian's stories would end up in Master, or did their stories evolve with each book?
They definitely evolved with each book. In fact, I know you've read the ending to The Archer. That ending was not in my mind until two weeks before I wrote it into the story. Also, I never in my wildest dreams envisioned Ian taking over as narrator in The Archer OR in a majority of Master. I'm telling you, Kate and Ian didn't always keep me in the know!
I recently read an article about the importance of authors creating strong female characters. In what ways do you think Kate fits the mold of a strong female character?
In Breeder, Kate's strength shines both physically and mentally. She endures a lot in that village of hers, and her rebellion and resilience play a key role in shaping her into the girl who has the courage to defy everything she knows and even leave the Village altogether. She's a fighter, and in the later books, this is evident in several ways that I can't share here without giving spoilers, so I'll keep quiet. But with Kate, my goal was to create a healthy balance of independence and submissiveness to bring a well-rounded depth to her character. I wanted her to be strong when she needed to be, but to know when her weakness was attractive or necessary. Master contains loads of descriptions about weakness often being your only strength. Kate and Ian learn that lesson together, and it's beautiful.
There is a paradox within religious based fiction between the message to love one another and help others to learn about God and the reality of characters being forced into violent actions. So I was wondering what your thoughts were on this subject in respect to the Kate's role and the Eden Boys' roles through the series.
Mmmhhh… this is a very hard question to answer because my characters don't know God when the series begins. They don't have anything to gauge their actions by except for their own innate desires and gut feelings. My story begins in a very pagan world where Kate has no knowledge of God. The series is not overly religious for a majority of the time, and it's not until the final book that readers meet characters who are believers. Still, war has come to Eden's doorstep, and the citizens have to gear up to defend themselves if they want to survive.
When it's all said and done, you can love and help one another until you're exhausted, and violence will still be a reality no matter what kind of book you write. Failing to depict this fact in a faith-based novel would be very unrealistic, especially for my main characters, who are just now finding faith. Knowing God doesn't mean we always obey, but when we do, it's rewarding. I think Claudia is the perfect example of this struggle in Master.
Also, keep in mind that God is not adverse to violence when necessary. He sent Joshua and Gideon and David into battle many times, and they taught about God by the sword, not by loving and helping others. God expects us to protect those who have been entrusted to our care when we can. And he expects us to defend ourselves, our integrity, our purity. He expects us to love our enemies, to pray for those who persecute us, and to forgive. He just expects us to do it in the right way at the right time and not in our own flesh. My characters struggle to do just that. Sometimes they succeed, and sometimes they don't. And that's being human.
One of my favorite subplots to the entire series is the Eden Boys' powers. So, if you could have any superhuman power, which would you choose and why?
I really like the healing ability. That would be totally cool. But I'd also love to be able to fly.
What was the inspiration behind the cover for Master?
Plain and simple, there is no greater message than the Cross, and I knew from the moment I saw where this series was headed that I wanted that Old Rugged Cross to be smack in the middle of my final cover. If you look closely, you'll see the broken arrow dangling from the center of cross? This holds a very special meaning that I hope readers pick up on as they finish the series. Especially pay attention to the last sentence of Chapter 27…. Hint, hint.
What was it like having your son do the cover art for each book? Did you tell him what you wanted, or did you give him an idea and let him go with it?
It was a love/hate relationship… lol! My son is a great pencil sketch artist, but he doesn't really like to draw. So it could be very challenging at times, and I often went into panic mode that he wouldn't finish the sketches on time. But he delivered… every time. I always gave him a guideline of what I wanted and let him go with it. Usually, I was pleased with what I got. My favorite of the three is still the cover for Breeder.
Out of Breeder, Archer, and Master, which book would you like to see in real life/live in the most, or the least if you could, and why?
Well, The Archer was far too nomadic for my taste. I like a roof over my head and knowing where my next meal is coming from. Breeder has its pros and cons, but I'd probably end up in the Pit. So I'm going to go with Master. At least, as the author, I know how that one ends. 🙂
If you could have any actors play the parts of Kate and Ian, who would they be and why?
Based on appearance only, I'd go with Victoria Justice for Kate and Luke Benward for Ian. Victoria is dark-haired with chocolate eyes, and Luke is a blue-eyed blond. They have the right look. Although, Victoria would definitely have to get a tan. 🙂
So, what comes next? Do you have any book ideas you want to tell us about?
Actually, I will be starting a series of novellas to round off the Arrow's Flight series. The first one is titled "A Scent of Lilac" and will hopefully be out in June, right before I head off for UtopiaCon. This novella will be told from Mia's point of view and be set in the Village following Kate's departure. It's going to be fun! I also plan to release a Supernatural Romance in 2017 based on the legend of the Phoenix. That's about it for now!
Thanks so much, Casey, for sharing your talents with all of us at BOD. Congratulations on the release of Master! 
Thank you very much for having me! It's always fun to talk about my favorite pastime!
FOLLOW CASEY ONLINE:
Amazon
Goodreads
Twitter
Website
Facebook