BOD Spotlight with Ann Christy
Today, Band of Dystopian's Angie Taylor interviews Ann Christy, author of YA Dystopian, Strikers. Check out their chat below and enter to win a copy of Strikers!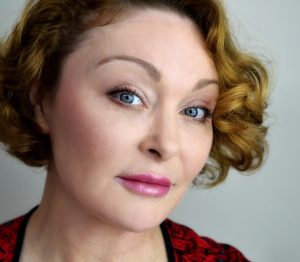 It is such a pleasure to interview you and help the BOD members to get to know you better. Thank you for letting me spotlight you!
Super glad to do it! I see the BOD names and icons every day, and I'm just as curious about them!
Ann, you have written many books. Tell us when your journey to be a writer first started.
It all began with Hugh Howey. No joke. As a naval officer of over 28 years, I'm very good at telling myself stories out in the middle of the ocean to help the night watches move along, but I've never written them down. So, I guess I had some experience with world-building in that way.
Then I read WOOL…the first one…not too long after it came out when the little Amazon recommendation came up. I was hooked. By the time the third episode of WOOL came out I had the story sort of germinating in my head. Still, I dallied. I finally wrote to Hugh as the SHIFT episodes finished coming out, told him what I wanted to do and he gave me permission.
After that, I wrote the Silo 49 series, which remains very popular. I was amazed. Why would thousands…then tens of thousands…of people read my stuff? Baffled was I. So, I kept writing and I learned a whole lot in the doing of it. I'm hooked.
Tell us a little about your most recent book, Strikers, and the different meanings the title carries?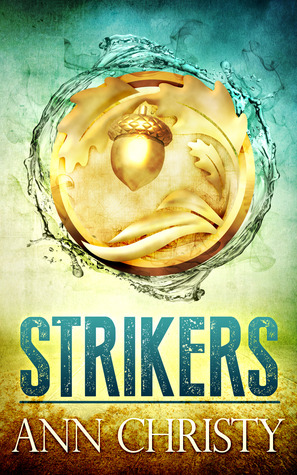 Strikers is absolutely from my heart. That is the name given to those who escape Texas. Most do to avoid getting their fifth and final strike, because that brings the death penalty. How it came about it from reading real life news.
I'm a news junkie, but most interesting to me are the comments on news stories. I started to notice that stories about repeat offenders of petty crimes, perpetual ne'er-do-wells and such called for fairly extreme things. Like, giving them tattoos so people would know what they were or giving them so many chances and then giving them the death penalty because they were just plain of no use…that sort of thing.
It made me ask myself the question. What would happen if we actually did that? We're human and we've shown over and over that no matter how carefully or how good our intentions are, our systems get misused and go haywire.
Strikers is that dystopian future. I built the world very carefully and Karas, our main character, doesn't know the origins of her world so we…as the readers…don't either. It will play a role in future books for sure, but Strikers is a full novel with a full story. No cliffhangers, no sequel bait. I hope people enjoy it for what it is.
It's a book about escape, about growing up in bad circumstances and yet shining, about realistic folks who make brave decisions and take enormous risks for others, about loss and finding hope. And there's love because they are teenagers and well, falling in love is a huge part of that!
Almost the entire book is a chase between the good guys escaping the bad guys. It creates such a fantastic intensity. How do you think this method of writing allows for Karas, Jovan, and their friends to develop?
I suppose because I've had some experience with motion and tension in long term situations. Deployments on ships are a long tense action (depending on what you're doing) and doing Humanitarian Assistance after a disaster is much the same. It flavors life with an intensity that is lacking in any other situation. There's less caution, less reserve. You get to see who people really are. I wanted to incorporate that and let these young people strip themselves of artifice. I think they did pretty well at that. I think it revealed both weakness and strength and allowed for them to care for each other despite it all. That may sound all deep and artsy-fartsy, but I think it made it fun as well.
As a reader, Strikers has a very realistic feel to it. What inspired the setting and circumstances the characters live in?
Google maps! Nah, real life travel and lots of research. But the world-building was difficult because of the wider story and the wider actions that brought Strikers-world to be as it is. (I can't give all that away!) So, *where* I would put the land of Strikers was based on current laws but also on weather patterns and all sorts of physical parameters. So, Texas was the winner, but no offense was meant to Texans!
What can you tell us about your future writing projects?
I have a slew of stuff on the docket. A novella (that started as a short story…yikes!) called Yankari is coming out soon. It started as a story with the theme of super-powers but morphed into something else. I have another sort of double length short story (again with the length!) coming out sometime soon called Sedge. I like it, very intimate. Really only two characters, but they are stuck in the middle of big conflict not of their making.
Strikers book two is being written, but those are big books with a lot of hard work involved. It will be a while. I've gotten some reader email asking for a prequel on how the Strikers world came about. I have that history, but I think putting it out before book two will spoil it some. Look for those in the next six or seven months, if nothing else goes nuts, that is.
I've also got Silo 49: Roughneck coming within the next 75 days. Again, too much reader email for me to not do it. It takes us from just before they went into the silos until right after. I love, love, love this character!
And finally, a collection of my short stories from the anthologies I've been in, plus some new ones is scheduled for sometime soon. Is that enough? ::laughs::
Now for the random questions. Which of your books would you like to see made into a movie, and who would you want to act the main parts?
No fair! I want them all to be! Seriously, Strikers would be fun and I have a pinterest page that has a collection of photos on it. Go look and tell me…hot or not? Yes or no? Send me pins of your ideas for who they should be. http://www.pinterest.com/annchristy792 For Jovan…I'm thinking JD Pardo. Anyone agree?
Actually, the one I think would be the best TV series would be Silo 49. It would be too many movies. And a story that is coming out in my collection called, Life/Time, is probably my choice for a movie. I can't even think of who the characters would be yet. Maybe Liam Neeson for Darren.
If you could star in a movie, what kind of movie would it be and why?
Jeepers! Probably sexy older woman up to no good. Because yeah, that's not me so I'd have to play that on TV.
Thank you so much, Ann, for being a part of the BOD author spotlight!
Thank you! I really look forward to seeing some of the other author's get their turn under the ax…er..spotlight. And it would be great to see some of readers as well. Happy Reading All!
ABOUT ANN CHRISTY
Website  |  Facebook  |  Twitter  |  Pinterest  |  Goodreads
Ann Christy is a navy commander by day and a secret science fiction writer at night. She lives by the sea under the benevolent rule of her canine overlords and assorted unruly family members.